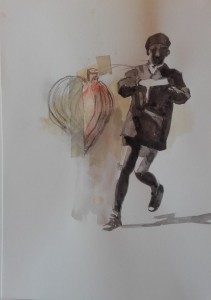 Empirical Nonsense announces the launch of Empirical Nonsense Daily (END), an online art project, which will run for 365 consecutive days from August 1st, 2020 through July 31st, 2021.
The constant barrage of terrible news reports alongside the closure of galleries, theaters, and music venues because of COVID-19, prompted Empirical Nonsense to invite artists of all disciplines to come together in bringing some inspiration and much needed hope.
END features a different artist contribution every twenty-four hours. Through these small acts, established and emerging artists and artists who submitted their work through Empirical Nonsense's website, unite in solidarity in an effort to offer everyone a chance to take refuge from today's strenuous times.
"The artists are on our side! I mean those poets and painters, singers and musicians, novelists and playwrights who speak to the world in a way that is impervious to assault because they wage the battle for justice in a sphere which is unreachable by the dullness of ordinary political discourse." — Howard Zinn